Here are some pics of the unfortunates who I dont know yet please don't ignore, I REALLY NEED YOUR HELP! I want you to guess these unfortunates if you have seen these episodes

Unfortunate 1:
Is he Adam, Ben or William?
Unfortunate 2:
Is he Adam, Ben, Derryn, Declan, Josh or William?
Unfortunate 3: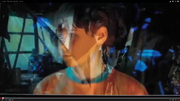 Is he Alex or Edwin?
Unfortunate 4:
Is he Fabien, Wolfgang, Alessio, Benjamin or Joseph?
Unfortunate 5:
Is he Jack or Ross?
Unfortunate 6:
Is he Nikica, Aimen, Bradley or Samadul?
Unfortunate 7:
Ok since in series 3, episode 8 they get the first one wrong, and in series 3, episode 5, 8 and 11 they have a diffrent appearance instead of that, It should be Bryhanna and who's with her?
Is he Tom or Marcel?
Ad blocker interference detected!
Wikia is a free-to-use site that makes money from advertising. We have a modified experience for viewers using ad blockers

Wikia is not accessible if you've made further modifications. Remove the custom ad blocker rule(s) and the page will load as expected.