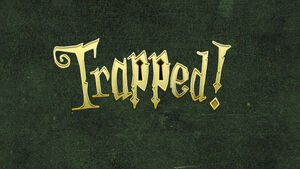 Welcome to the Trapped! (Ever After) Wiki
Edit
About the CBBC game show, Trapped! To edit on a article, click here: Special:Randompage
Incomplete wiki
Edit
This is an imcomplete wiki, it needs growing.
It will soon be complete when we've done all the challenge breakdowns, character breakdowns and found everything what had happened in the episodes Series 2, Episode 10 (Stockport) with unfortunates: Michael, Kiana, Louis, Imogen, George and Abigail (with the games Poisoned Harvest, Septic Sewers, Snake Attack and One-Eyed Watcher) and Series 3, Episode 2 (Wigan) with unfortunates: Zoe, Luke, Chloe, Jamie, Ellie and Corey (with the games Body Shock, Septic Sewers, Green Fingers and Sleep Creepers)
Other Havemeforty wikis
Edit
Nicholas Takas Wiki : http://nicholastakas.wikia.com/wiki/Nicholas_Takas_Wiki
Mitch Holmes Wiki : http://mitchholmes.wikia.com/wiki/Mitch_Holmes_Wiki
UK Singles Chart Wiki : http://uk-singles-chart.wikia.com/wiki/UK_Singles_Chart_Wiki
Other Trapped! Ever After wikis
Edit
http://trappedeverafter.wikia.com/wiki/Trapped:_Ever_After_Wiki
Latest activity
Edit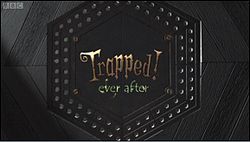 Ad blocker interference detected!
Wikia is a free-to-use site that makes money from advertising. We have a modified experience for viewers using ad blockers

Wikia is not accessible if you've made further modifications. Remove the custom ad blocker rule(s) and the page will load as expected.